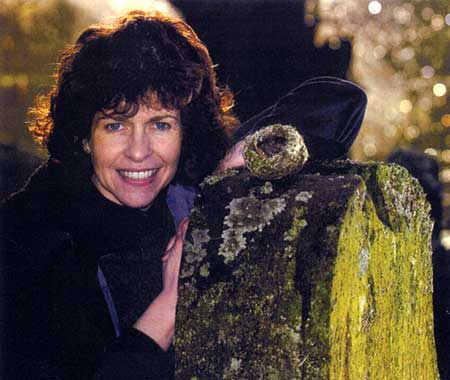 'My Favourite Things'
Lizzie Farey, the Galloway-based artist
chooses a gift from a feathered friend.
As an artist and basket maker, I am intrigued by how things
are made or woven together. One morning, as I was going into
my barn studio in rural Galloway, I found someone had left
a nest for me on the window sill.
This little nest is built of moss, stalks, rootlets and lichen,
and lined with hair, feathers and lamb's wool. It is one of those
things in life that cannot be improved upon. It has an intricate
beauty which goes beyond the practical, and speaks to me of
one of the mysteries of life - it's my favourite thing.
While working with natural materials, try as I might, with ten fingers
on two hands, I cannot come close to what a bird can do with
only a beak. In my studio, I hung one of my willow sculptures on
the wall and went away for the day. When I returned I found a
wren had built his nest inside it! It was as though he was showing
me how things should be done, and I took it as a compliment.
Watching the birds at work "we see into the life of things",
as Wordsworth wrote "and I am often in a state of wonder
at how they do it."